Attorney Rosy H. Cho has built a well-earned local and national reputation for successfully taking on and winning difficult immigration cases. Ms. Cho's law practice is focused exclusively on immigration law with an emphasis on family and marriage-based visas, naturalization and citizenship, removal and deportation defense, post-conviction relief, and appeals before the Board of Immigration Appeals and the Ninth Circuit Court of Appeals.
For well over a decade, Ms. Cho has demonstrated a commitment to immigrants' legal rights. Working closely with community based and nonprofit organizations, she coordinated the San Francisco Bay Area legal response to large-scale raids conducted by the Immigration and Customs Enforcement (ICE). From 2008 to the present day, Ms. Cho has been working with the ACLU and the San Francisco law firm, Morrison and Foerster, to challenge the unconstitutional practices of ICE.
Ms. Cho regularly speaks at state and national conferences. She has appeared on various radio programs to discuss legal issues affecting the immigrant community and has taught seminars on various aspects of immigration law. In addition, Ms. Cho serves as a mentor to volunteer attorneys who represent asylum applicants through the Lawyers' Committee for Civil Rights and to attorneys filing motions to suppress based on constitutional and regulatory violations.
In recognition of her services to the immigrant community, Ms. Cho was awarded the 2010 Phillip Burton Immigration and Civil Rights Award for Advocacy by the Immigrant Legal Resource Center. Since 2008, Ms. Cho has been selected each year for inclusion in the list of Super Lawyers which is published annually in Super Lawyers Magazine and San Francisco Magazine for her professional achievements in the area of immigration law. In addition, Ms. Cho has been awarded the Certificate of Recognition for her Pro Bono services by the Northern California Chapter of the American Immigration Lawyers Association and the Bar Association of San Francisco Volunteer Immigration Pro Bono Program.
Ms. Cho is a graduate of the University of California, Berkeley Law School (Boalt Hall) and obtained her Bachelor of Arts degree from Amherst College. Ms. Cho is licensed to practice law by the State Bar of California and is admitted to practice in the Northern, Central and Eastern District Courts of California, and the United States Court of Appeals for the Ninth Circuit.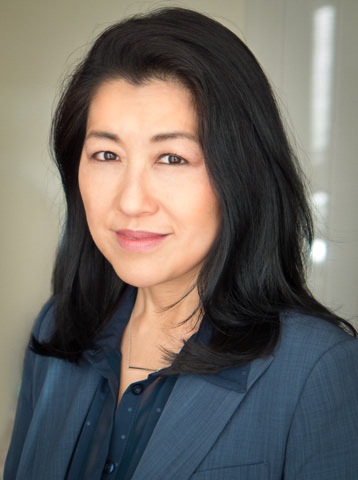 Law Office of Rosy H. Cho